"I Voted" Sticker Contest
You have a voice and a sticker choice!
The first annual "I Voted" Sticker Design contest, hosted by Buncombe County Election Services, needs your vote. Young Buncombe County artists submitted designs for an election sticker. The deadline to vote is Sept. 25, and the winning artwork will be announced on Sept. 27, 2022. Stickers will be distributed during the November General Election to all voters in Buncombe County.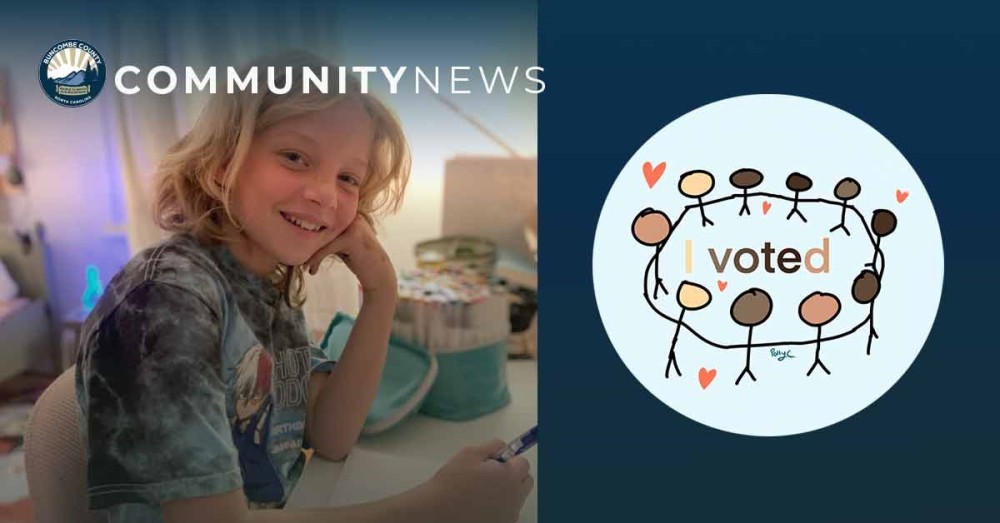 10-year-old Polly Crutchfield and her winning 'I Voted' sticker design. Polly's sticker will be available at all Buncombe County election sites.
Buncombe County, NC Survey
Winner for "I Voted" Sticker Contest Announced
Monday, Oct. 3, 2022
Read the whole article here.