2022 Midterm Primary Election
Thanks for visiting Election Services 2022 Midterm Primary Election Engagement page! This page will feature information about upcoming meetings you can attend, provide you with an opportunity to create a dialoge with the County's Election Service's employees to answer your questions, and provide you with all of the information to avoid confusion and vote in 2022.
Buncombe County, NC Survey
Buncombe County, NC Survey
Meet the Buncombe County Election Services Team:
Please visit buncombecounty.org/vote for articles and information concerning the 2022 Primary or Midterm Elections. You can call Election Services at (828) 250-4200.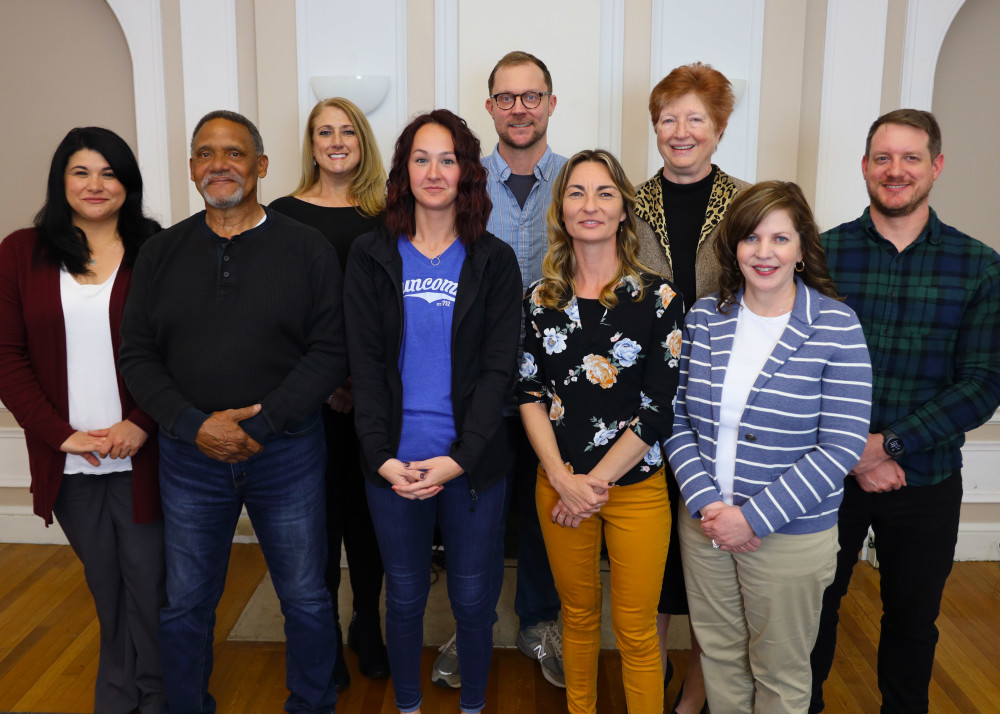 Pictured: (front row) Allan Johnson, Bria Bailey, Corinne Duncan, Neggy Fox, (back row) Victoria Pickens, Jacqulyn Austin, Devin Whitney, Joyce Kanavel, and Dare Hollaway.
Voting in North Carolina Information Session
First Baptist Church, Oak Street, Asheville, NC, USA
Map
Got questions about elections? Buncombe County Election Services staff will answer questions at a community-wide informational session. They will cover questions and topics on everything from volunteering to registration, absentee voting to early voting, and more. This event is free and open to the public. Learn more about:
North Carolina election laws.
Who can vote?
How do you know your vote is safe and secure?
New voting districts in our area.
Voting absentee.
Democracy in Action: Voting in North Carolina
Thursday, April 21 at 6:30 PM
First Baptist Church of Asheville – Chapel
5 Oak St., Asheville
Free and open to the public
Let's Talk 2022 Elections