Comprehensive Plan 2043 - Engagement Projects & Community Activities
A comprehensive plan is used by local governments as a broad, long-range planning tool for the community.
Here in Buncombe County, our plan will focus on the next 20-year period and will look at the relationships between land uses, infrastructure, and key community needs. A comprehensive plan is not limited to studying land use components - it can include other areas of focus such as safety, public health, affordability, multi-generational needs, equity, and more. A successful comprehensive plan will guide growth and address community needs and priorities through a series of objectives, strategies, and goals.
Let's Talk - Buncombe County's Next 20 Years
Buncombe County is currently working to plan out its next 20 years by creating a compressive plan. We're talking community needs, public health, safety, housing affordability, transportation, infrastructure, equity, and much more. This process is going to involve a lot of public engagement, you're going to hear the words "Comp Plan" quite a bit over the next couple years, how we're going to go about getting input, why we need your input, and how our community's involvement in this plan will help shape it. This is going to be your introduction to the Buncombe County's 2043 Comp Plan – so listen in and get involved. There will be more Let's Talk presentations as the plan is underway once we have a draft of the plan. This Let's Talk will be a short presentation followed by a Question-and-Answer session so everyone on the community can be on the same page. There will also be time to get your input.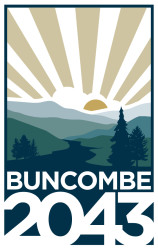 Community Vision Word Cloud
Buncombe County is working with residents to create our first 20-Year Comprehensive Plan. Help us start creating a vision for what we want our county to be by sharing up to four words or short phrases....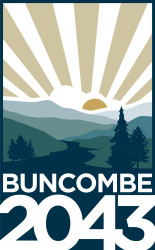 Elementary Student Activity Kit
Buncombe County & City of Asheville public, private, homeschool, and after-care Activity Kit for K-5 students. Students will learn how Buncombe County is creating its 20 year Comprehensive Plan, will...