Comprehensive Plan 2043 - Engagement Projects & Activities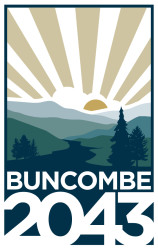 A comprehensive plan is used by local governments as a broad, long-range planning tool for the community.
Buncombe's plan will focus on the next 20-year period and will look at the relationships between land uses, infrastructure, and key community needs.
You can learn more about this planning process on the Comprehensive Plan website.
Meetings & Events: Comprehensive Plan
See a list of upcoming in-person and virtual public events related to the creation of the 20-year Comprehensive Plan.You can also request a paper copy of the poll, or pick up a paper copy at your...