Comprehensive Plan 2043 - Engagement Projects & Activities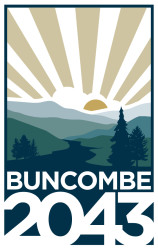 A comprehensive plan is used by local governments as a broad, long-range planning tool for the community.
Phase 2 is complete. There will be more opportunities for community input in Phase 3.
Here in Buncombe County, our plan will focus on the next 20-year period and will look at the relationships between land uses, infrastructure, and key community needs. A comprehensive plan is not limited to studying land use components - it can include other areas of focus such as safety, public health, affordability, multi-generational needs, equity, and more. A successful comprehensive plan will guide growth and address community needs and priorities through a series of objectives, strategies, and goals.
You can learn more about this planning process on the Comprehensive Plan website.
Check back here soon for upcoming community engagement activities during Phase 3.
You can view photos from the last two phases of the planning process in the Comprehensive Plan Photo Album