Buncombe County Tax Website Design Feedback
The Buncombe County Tax Department is making changes to its website based on user feedback and behavior. A design model has been created, and the County would like feedback from the public before finalizing the project. Please review the website models below and answer the short survey questions. Your feedback will shape how Buncombe County residents gather information about their properties, pay tax bills, and learn about community offerings.
To learn more about Buncombe County's current tax website, click here.
Buncombe County Tax and Assessment Current Homepage
Watch the video below to see what it is like looking for bills and paying taxes on the current website.
Buncombe County Tax and Assessment Homepage Model
Key features of the homepage, shown below, include a universal search. Universal search elements allow users to search for their property using many terms including property address, owner name, pin, or bill number. This feature will allow users to quickly find their property pages. Additionally, the homepage will feature the most critical pages for most users.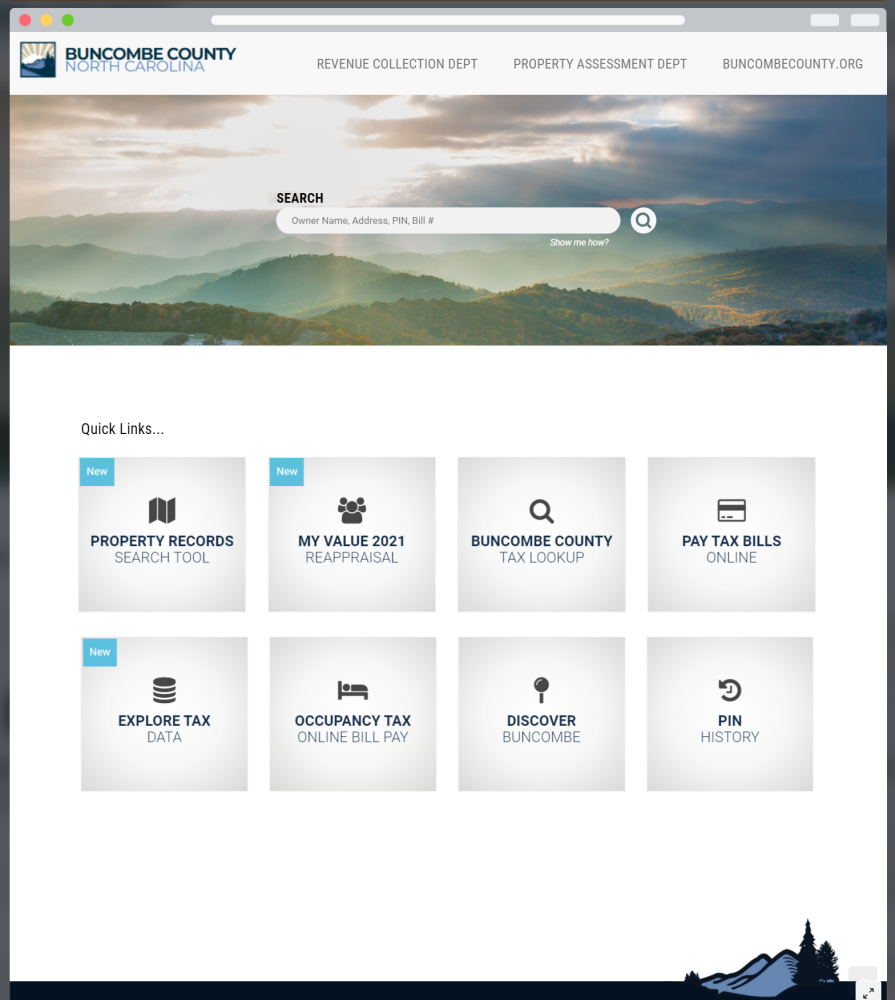 Property Detail Page Model
Currently, our user data shows that property owners spend a lot of time navigating between property details and reading PDF's of their tax bills. Then, users must navigate to https://tax.buncombecounty.org/ to pay tax bills.
The new property details page, shown below, will be a one-stop-shop dashboard for property owners to view property cards, see relevant bills, and pay bills all from one page. Addtionally, the new property details page will also connect users to Discover Buncombe​ for information about schools, parks, crime, and neighborhoods.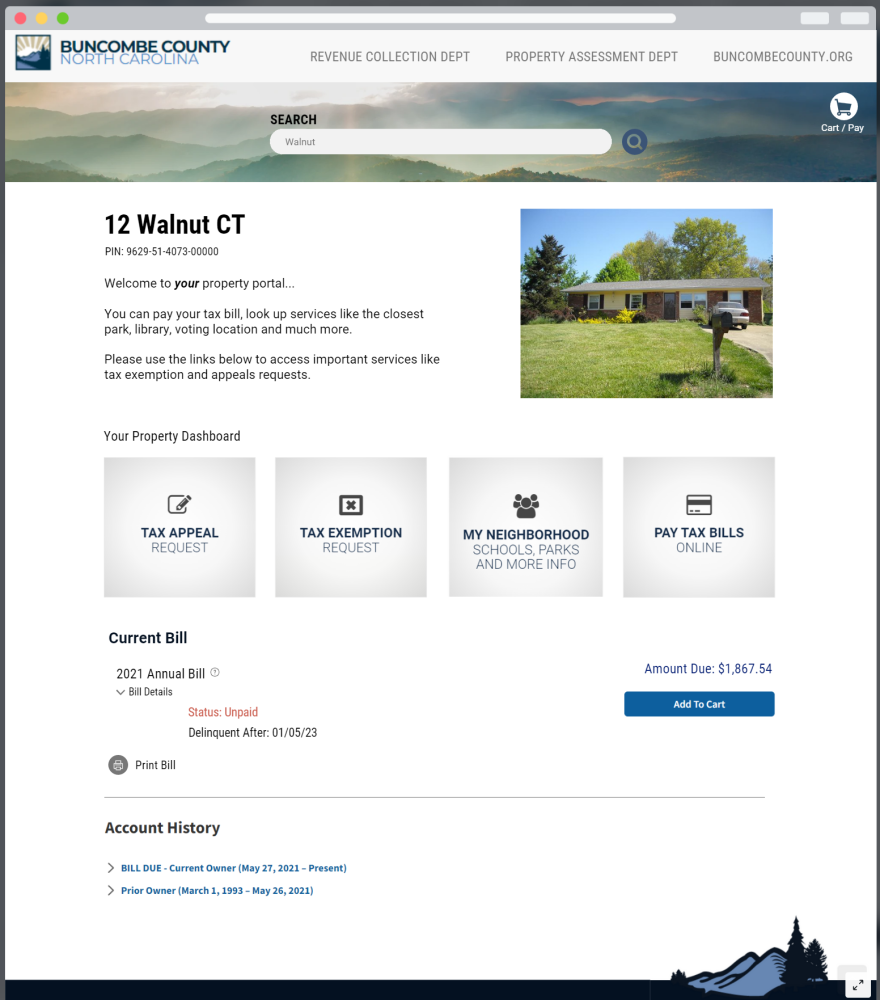 Buncombe County, NC Survey
Buncombe County, NC Survey
Buncombe County, NC Survey
Buncombe County, NC Survey